We wanted to suggest that you get out of cold and join us this evening for some warm and inviting music.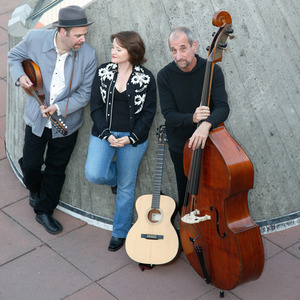 Tonight, Claudia performs with our good friend, Katie Dahl, a fine young singer/songwriter from Minnesota - the winner in last year's Big Top Chautauqua Songwriting Contest and is a rising star in the Midwest. I have persuaded each of them to allow me the honor of accompanying them on a few songs. That's tonight 11/11/11 at Point Richmond Acoustic, 201 Martina, in Pt Richmond, hosted by the First Methodist Church. $15 at the door. It's an all acoustic evening, and likely our last Bay Area show of the year.
Speaking of Point Richmond Acoustic, we are excited to present Peter Rowan for our December 9 show. Peter is a legendary talented songwriter and musician who spans the genres of Bluegrass, folk, reggae, rock and Tex-Mex. Peter has performed with bluegrass greats Bill Monroe, David Grisman, and Tony Rice, plus Grateful Dead guitarist Jerry Garcia, and Flaco Jimenez, the master of Tex Mex music. Peter has has written songs performed by Emmylou Harris, Ricky Skaggs, New Riders of the Purple Sage and many more. For our show, he debuts a new band, The Big Twang theory featuring ace musicians Nina Gerber, Michael Wichter and Paul Night. This is likely going to be a SRO show, so get there early or buy advanced tickets at break of tonights show (around 9 pm). Tickets are $20.
Thanks for reading!.
Bruce Kaplan

Check out these Claudia Russell Links

Claudia's web site
Folk Unlimited videos on Youtube
Claudia Russell Band Page on Facebook



---
Radio Rhythm Records
440 Golden Gate Ave
Pt. Richmond, California 94801
US
Read the VerticalResponse marketing policy.