It's time for great music, fine company, and delicious snacks as Point Richmond Acoustic Music series starts up again Friday, October 14, 8pm at the First Methodist Church, featuring the T-Sisters and special guest Ira Marlow.
Vocal trio Erika, Rachel and Chloe Tietjen are, well, sisters, and have been singing togethe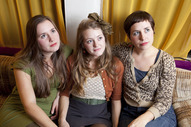 r all their lives. All that practice has paid off beautifully. They sing those tight harmonies, as only sisters can. Their material ranges from traditional music to Tin Pan Alley and their own original songs. But whatever they do, they do with panache.
If you saw their opening performance last season with Laurie Lewis, then you'll want to see them again. If you didn't, you are in for a delightfully good time.
Special guest Ira Marlowe opens the show. Ira spins literate tales of modern life with a compelling voice and memorable melodies. The San Francisco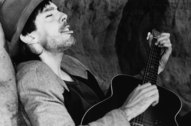 Chronicle says, "Ira Marlowe is a Oakland's sweet little secret. There will soon be a time when he completely blows up Tom Waits style and you can say you saw him when."
Please join us Friday October 14 at 8:00 pm for another fine evening of music, and fun at 201 Martina Avenue in Point Richmond, hosted by the Point Richmond First Methodist Church.
By the way, the program is completely non-religious and people of all faiths as well as no faith are welcome there. It's a friendly no-pressure environment, perfect for enjoying music, and even if its been a few decades since you have set foot in a church, no one is going to bite you. But they might offer you a cookie or cup of coffee at intermission.